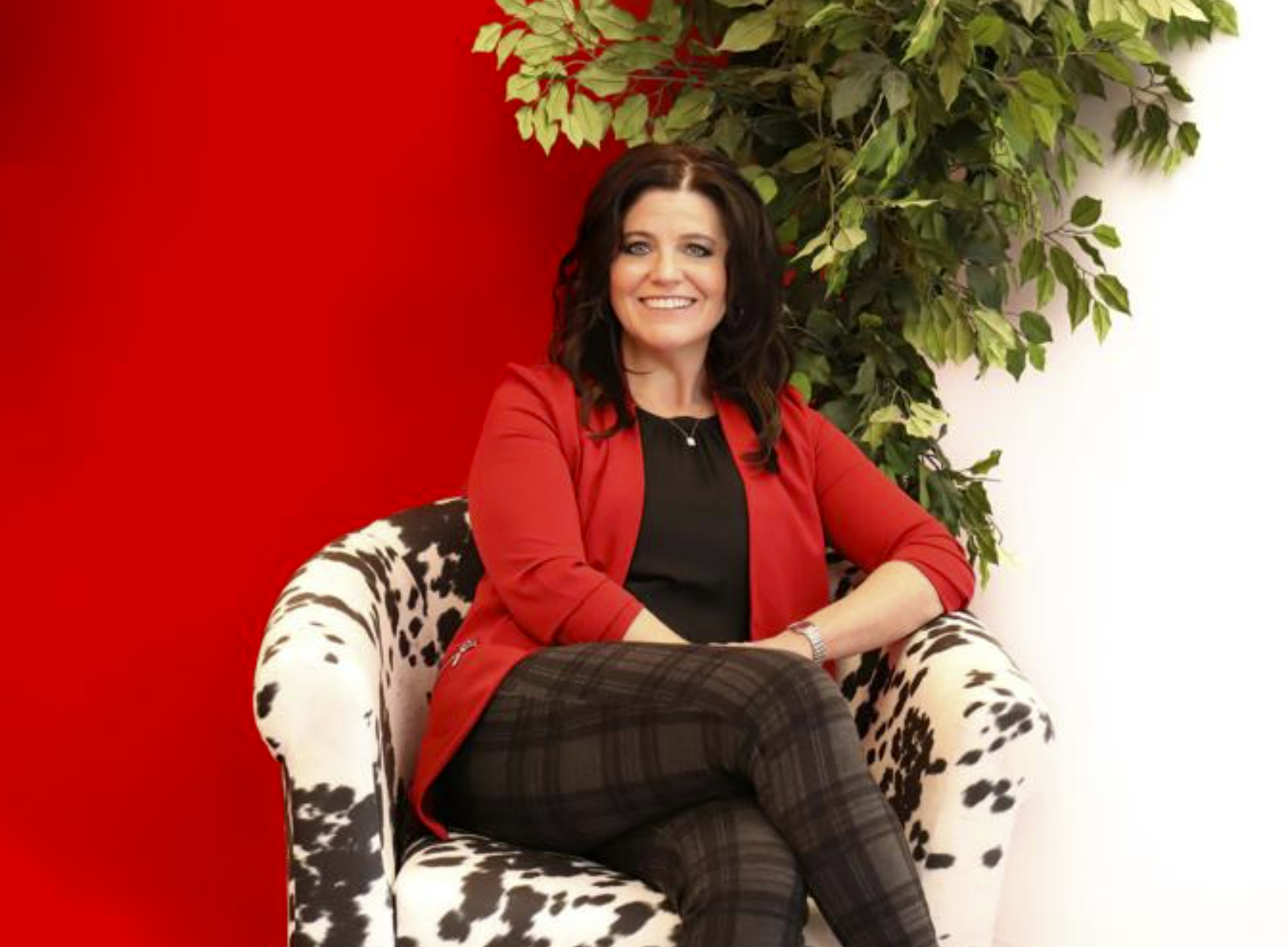 By Dave Hinton
MAHOMET — If former novelist Nicole Wellman included all the twists and turns of her life in one of her books, readers might roll their eyes, thinking it's all too much.
Former single mother with six children, including triplets.
Supported her large brood by herself for many years by writing numerous books and working in public relations.
Lost more than 100 pounds through fitness training and long-distance running.
Has been diagnosed with a terminal illness.
Will launch a State Farm insurance agency in Mahomet beginning next month.
"It may seem an odd time to launch a new business, but I'm going to go big or go home for as long as I can," the 50-year-old Wellman said.
Now married to Jim, whom she wed "a couple of years ago," they have 10 children between them.
The terminal-illness diagnosis came two years ago.
Nicole Wellman discovered in her family genes Huntington's Disease — a neurodegenerative disease whose symptoms are those of ALS, Parkinson's and Alzheimer's.
She was tested for the disease, and the prognosis was not good.
"It's a beast of a diagnosis," Wellman said.
None of the symptoms have yet developed. But she knows they will.
"I have had no problems at all," she said. "I can't imagine where I'd be if I hadn't made those changes. The diet and exercise is a goal of staving off the symptoms" for as long as possible.
Wellman is determined to help as many people who have the disease as she can, including running in marathons and other long-distance races to raise money for the Huntington's Disease Society of America.
Six years ago, she ran her first 5K race. She has also done some triathlons and a half-ironman, which includes a 1.2-mile swim, 56-mile bike ride and a half-marathon. She will run in the Chicago Marathon again this year.
Wellman is one determined person.
She wrote 26 young-adult fiction and Christian-based parenting books but had to leave that behind. The publishing industry changed due to the advent of e-books and self-publishing. Wellman then did marketing work for a dental organization that served 1,600 dental offices.
From there, State Farm recruited her to become an agent.
"Coming new into insurance and launching a business, it's a lot to learn," Wellman said. "But State Farm has been incredible with all the support. This is their 100-year anniversary, so this is a fun year to jump on board."
The new office is due to open April 1 at 1204 E. Oak St., Suite 4, on Mahomet's east side.